Over 40 years creating
product solutions for adults
with incontinence including
briefs, protective
underwear, underpads,
pads, guards and
washcloths.
Here is your nearest retail store.
We've partnered with your local phar and retailers to provide Attends products close to your home location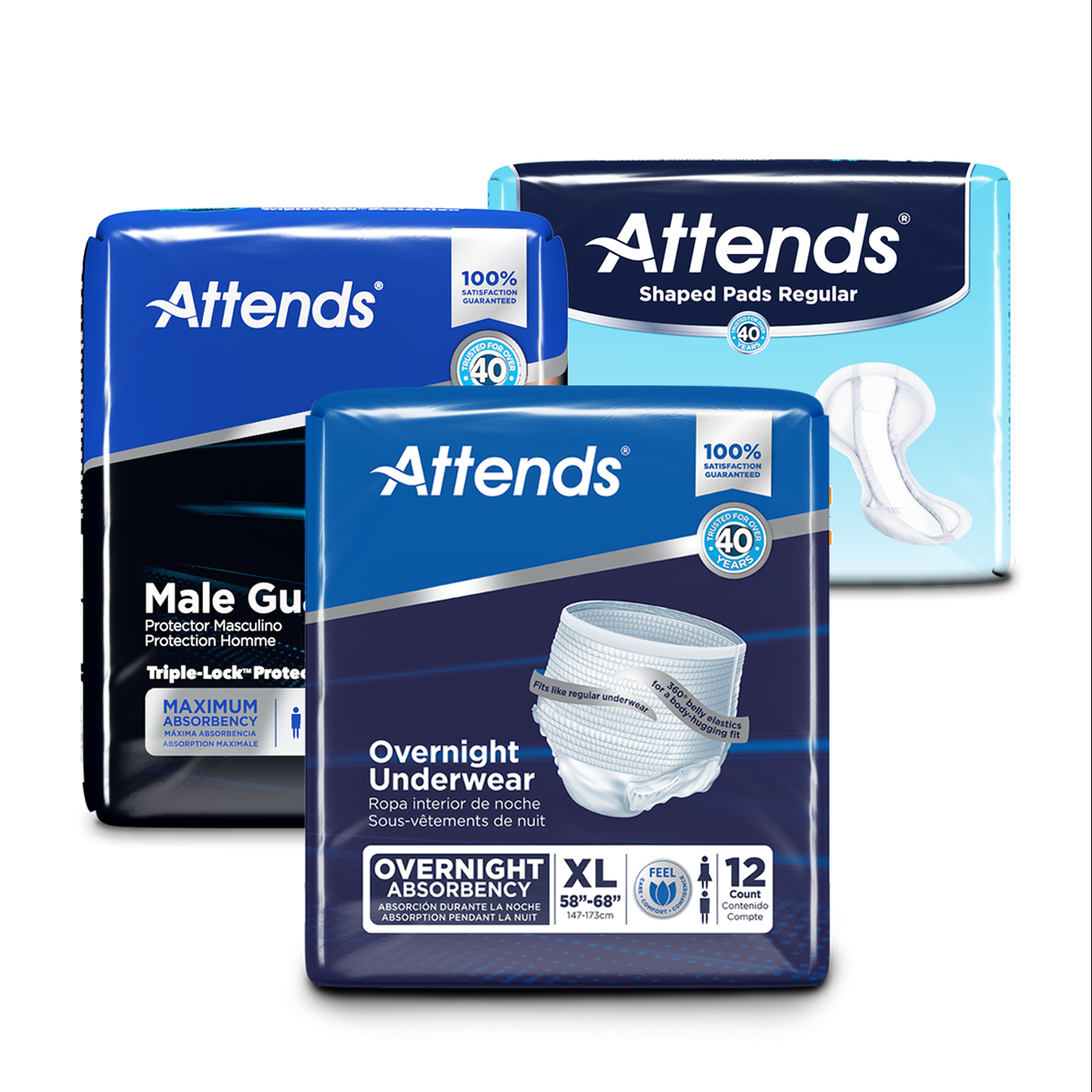 We believe everyone deserves personal care.
We care about the people who use our products, and through
research and innovation, have dedicated ourselves to
becoming experts in absorbent hygiene technology.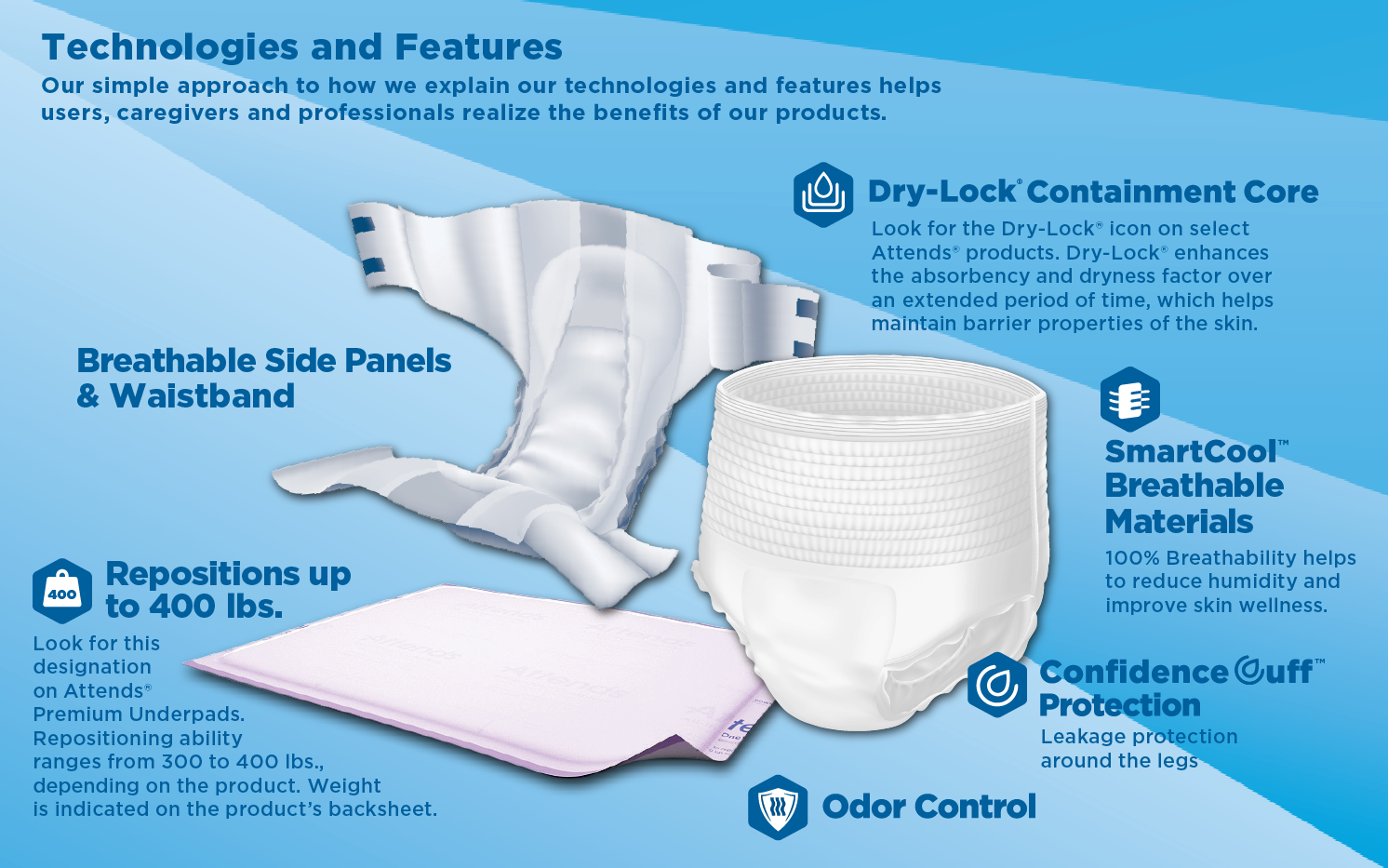 DON'T TAKE OUR WORD FOR IT TRY FOR YOURSELF!
Our expert phone consultants will help you find the right product for your needs.