Attends Discreet Women's Moderate Pads
Secure protection for light to moderate bladder leaks. The discreet look and feel of the Attends Discreet products will keep you comfortable and confident throughout the day.
Attends Discreet Moderate bladder control pads are designed to keep active users dry and comfortable without the need for protective underwear. Discreet's Odor Shield works to help conceal odors for confidence and dignity. This premium product includes our soft, cloth-like fabric that keeps you comfortable and helps promote skin health. Wrapped in a cloth-like, discreet wrapper for discretion, great while you're out and about.
Advanced Derma Dry Technology
Triple leakage protection
Odor Shield for confidence and dignity
Adhesive back strip for secure and comfortable placement
Individially wrapped in a cloth-like outer wrapper for discretion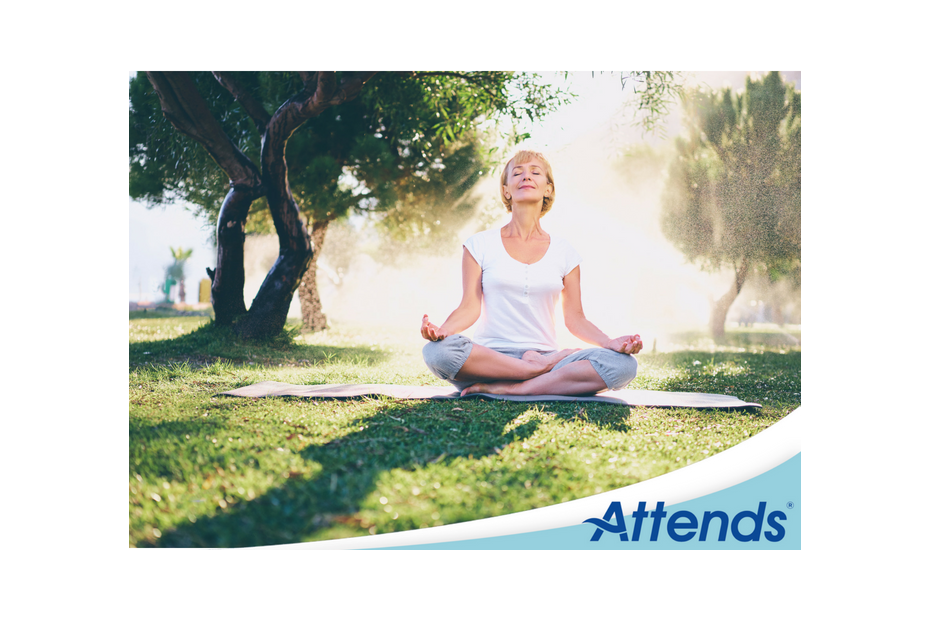 The Benefits of Yoga for Incontinence
The physical and mental benefits of yoga are well documented. It can help you increase your strength and flexibility, lower your risk of heart disease, and even ease anxiety and depression. Studies now show that yoga can help women who suffer from urinary incontinence by improving pelvic health and help gain more control over their bladders. If you have urinary incontinence, it's important to explore your options to maintain the active and happy lifestyle you've always enjoyed.
Urology and Yoga: 4 Poses to Strengthen Against Urinary Incontinence
Whether you're a new mom, an active senior, or anyone else who struggles with incontinence, you may find some relief in Yoga poses. For centuries, yoga has been shown to strengthen core muscles, help provide mental focus and clarity, and ease aches and pains that come from compressed muscles.