For more than 40 years, Attends has been a pioneer in disposable incontinence products. Attends was the first brand to produce the disposable incontinence brief and we've been innovating and improving ever since. Whether you use the product yourself, care for a loved one, or are a professional healthcare provider, we thank you for your business and look forward to serving you for another 40 years.
Today, the Attends product lines are manufactured by Attindas Hygiene Partners.
We develop products from start to finish, with hundreds of people involved in the process of turning consumer needs into unique personal care solutions.
We conduct product research, find the best materials on the market, which result in softer, better fitting and more absorbent products, all with the goal of giving consumers reliable protection to live life with confidence.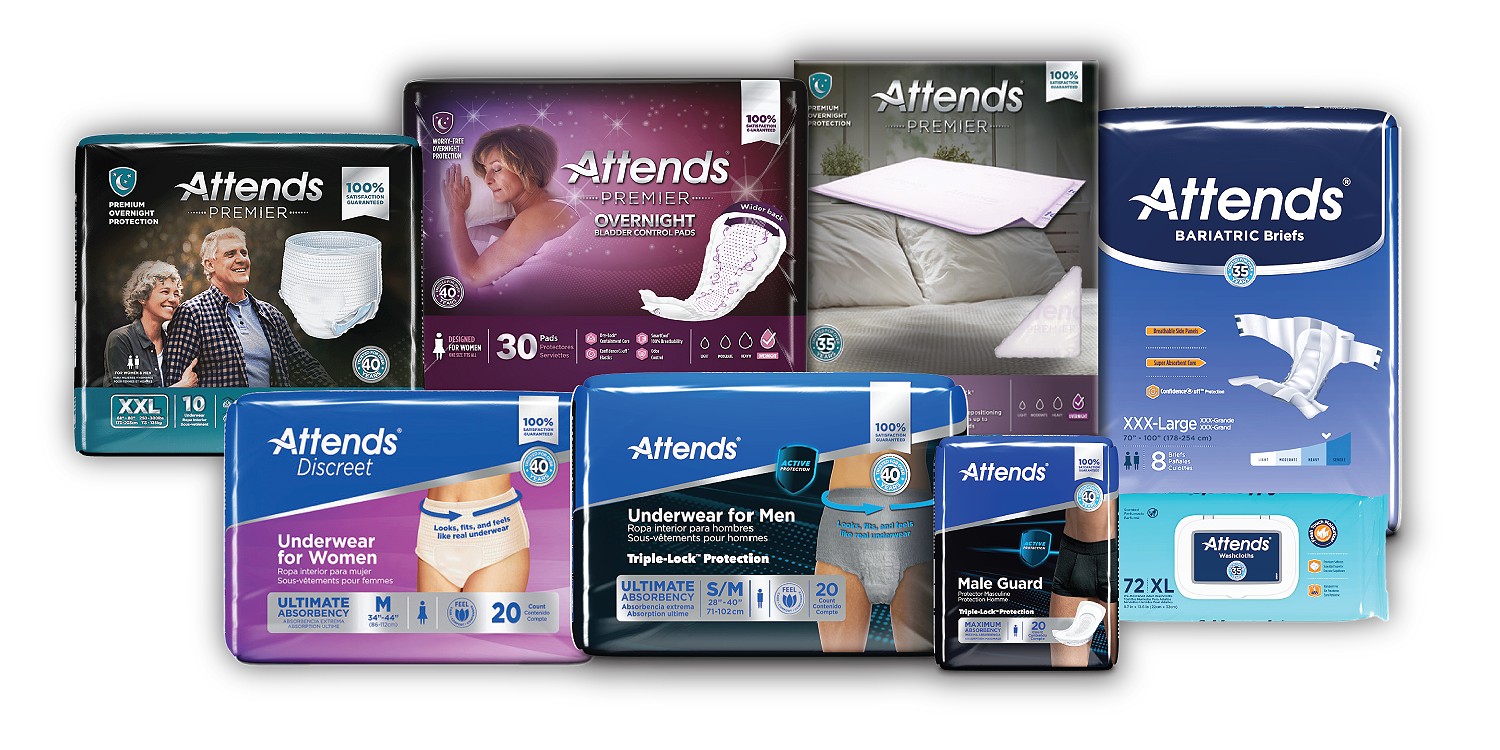 Featured Campaigns
See some of the great partners we're working with and projects we're working on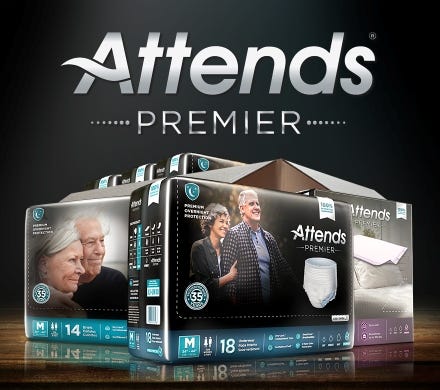 Attends Premier
The Attends Premier range of products was designed to help you or those you care for manage heavy to severe urinary and/or fecal incontinence.
Incontinence 101
Understanding bladder or bowel leaks can be complicated, confusing and stressful. This page can help you navigate the complexity and to understand the best product for your needs.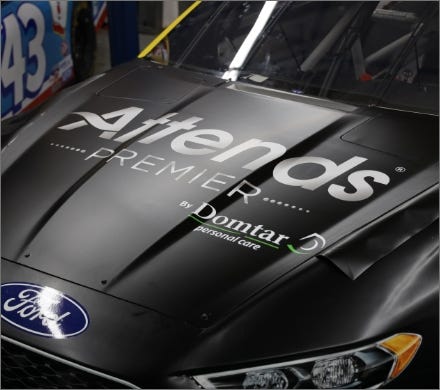 Speed Week
Attends Premier rides shotgun with 13 time land speed record holder, Aaron Brown, and the Garage Shop.
Featured Products
Check out some of our new and favorite products
Attends Discreet Women's Maximum Pads
Secure protection for light to moderate bladder leaks. The discreet look and feel of the Attends Discreet products will keep you comfortable and confident throughout the day.
Featured Articles
Learn more about incontinence through our helpful articles and content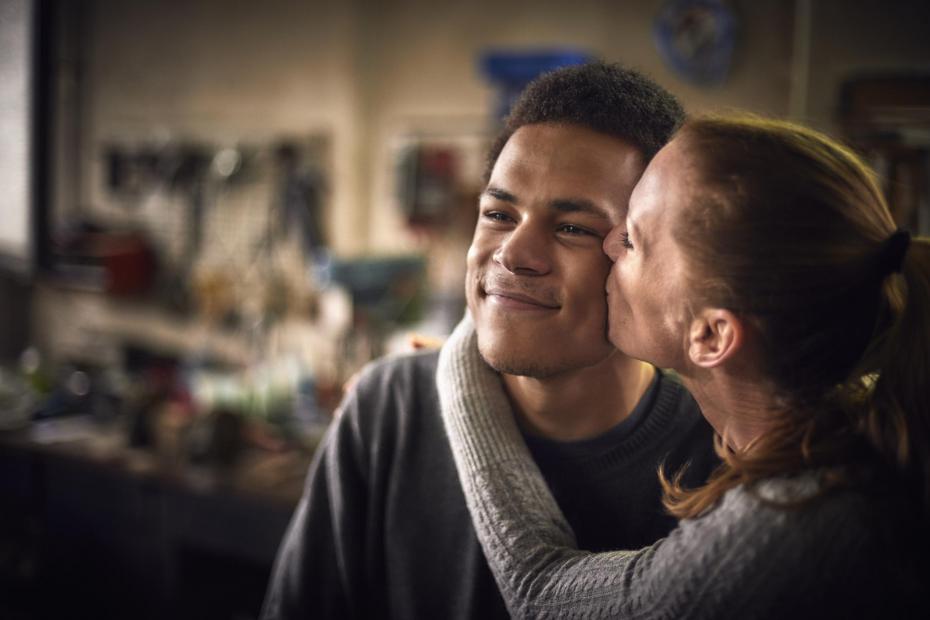 Caring for the Caregiver: Tips for Reducing Stress with Incontinence
If anyone tells you that supporting a person with incontinence isn't stressful, they haven't had to do it. Personally, I have an adult son who has been incontinent his entire life. When I tell people this, they imagine a paralyzed or bed ridden individual, one who is changed at home, with all the supplies handy, acquiescent and compliant. But that is not the case.
May 11, 2020