Attends Discreet Women's Underwear
A pull-on undergarment specifically for women that have more active lifestyles.
Attends Discreet Underwear for Women is worn under clothing like real underwear. They provide an alternative to briefs for more active individuals. This premium product is designed with a soft, cloth-like breathable materials and all-around elastics for a secure and discreet fit. The absorption channels help skin stay dry so you feel fresh, with the added protection of barrier leg cuffs. Attends Discreet Underwear is recommended for moderate to heavy incontinence. Tear-away side panels make removal fast and easy.
Absorption channels help skin stay dry, so you feel fresh
All-around elastics contour to your body for a secure and discreet fit
Latex Free
Tear-away side panels for fast and easy removal
Looks, fits, and feels like real underwear
Move with Confidence
Feel beautiful and protected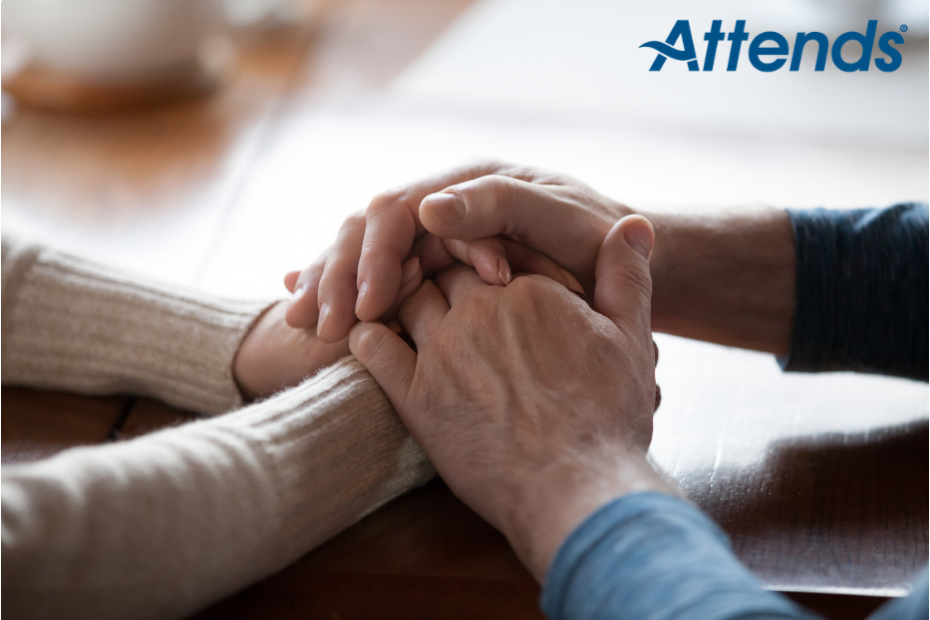 Signs & Symptoms of Incontinence and How to Talk about it
Incontinence is a common condition affecting approximately 13 million Americans (possibly more because many of those living with it may feel shame, embarrassment or anxiety, and do not feel comfortable discussing the topic). It is estimated that the 70% of people with incontinence don't seek help for their problem. Needing help and being vulnerable is something that is hard to accept for many people, especially those who have played the role of caregiver throughout their lifetime, making it even more difficult to accept care for themselves.