The premium overnight protection you deserve.
The premium protection of Attends Premier is focused on the unique needs of users and caregivers looking for a product that will perform no matter the situation, day or night.
Here is your nearest retail store.
We've partnered with your local phar and retailers to provide Attends products close to your home location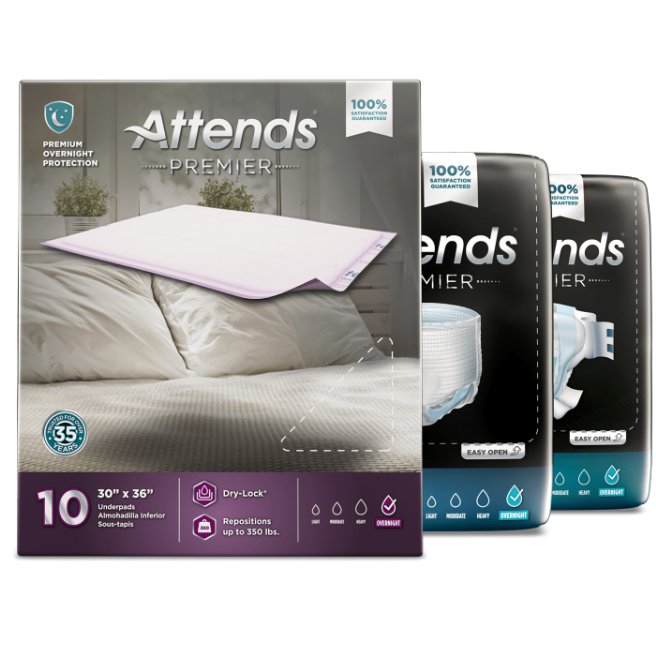 Attends Premier provides a range of ultra-soft, high-performing, disposable incontinence products designed to manage heavy urinary or fecal incontinence. These products were built to have full coverage and protection where it's needed most. The unique, shaped design with Dry-Lock® Containment Core and ConfidenceCuff™ provides comfort and security all day, or all night. Attends Premier also includes SmartCool™ Breathability in the briefs and protective underwear for 100% breathability throughout the entire product.
If you're looking for the best product for yourself or a loved one, trust in Attends Premier. If you're not happy for any reason, we offer a 100% guarantee on all our Attends Premier products.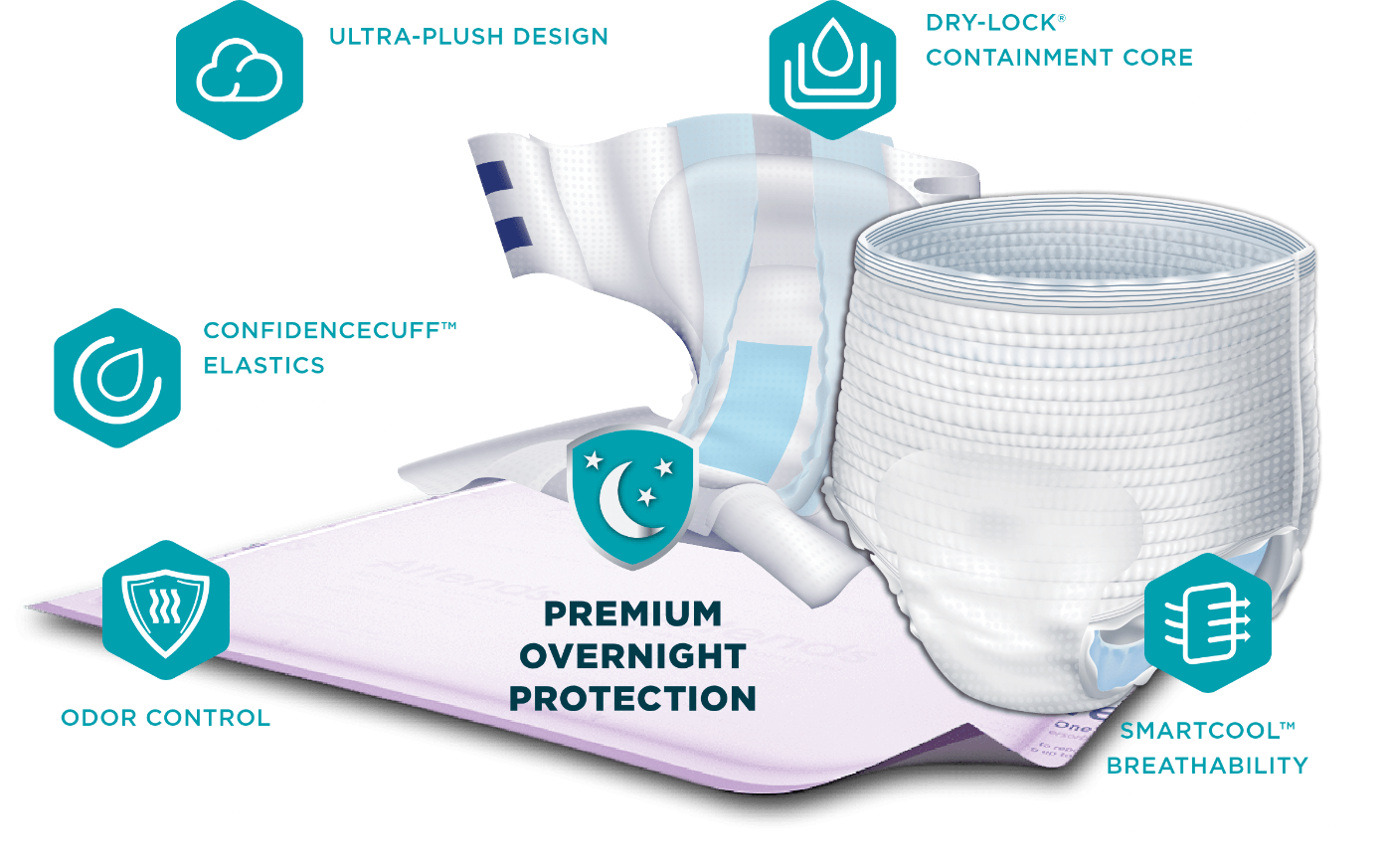 Premier Product Range
Attends Premier - created for those who expect the best out of their absorbent products. This line includes Briefs, Underwear and Underpads all of which provide best-in-class performance and experience.
DON'T TAKE OUR WORD FOR IT TRY FOR YOURSELF!
Our expert phone consultants will help you find the right product for your needs and send you FREE Attends Premier products to try.