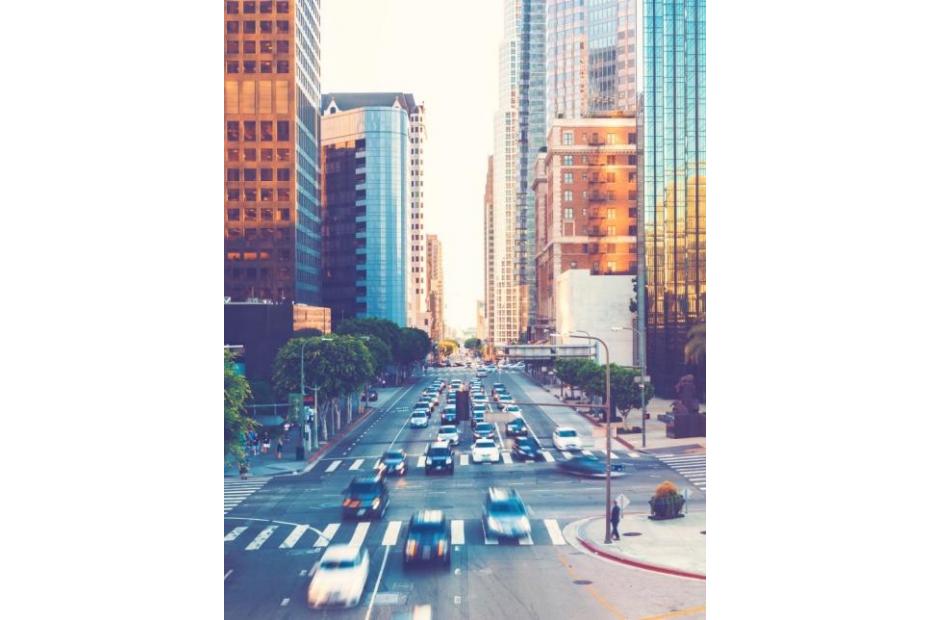 Top 5 Best Big Cities for Aging
The number of people in the United States ages 65 an older will double to be around 80 million by 2040. As human life expectancy continues to rise and the aging population continues to grow, older adults tend to put more thought into where they want to live as they age. It is becoming more common for older adults to seek out cities that promote engagement and purpose in everyday life. They want to live in a place where their needs are met, their abilities are recognized and their contributions are significant.
Cities across the US have signed on to the Mayor's Pledge Project, which is essentially a promise 137 cities have made to increase livability for older adults. This is essential because right now over 80 percent of people ages 65 and up live in metropolitan areas, and this percentage is growing every day. Many cities have also begun working with AARP on their Livable Communities Initiative by joining the Network of Age-Friendly Communities to enhance the community experience. They're doing things like creating more sidewalks and bike paths, increasing public transportation, and encouraging engagement in various community activities.
The Milken Institute has complied a substantial 2017 report on the "Best Cities for Successful Aging". Rather than merely focusing on a few categories, this list breaks down a wide variety of factors and assesses which cities best meet the needs of older adults and ranks them accordingly. Below are some of the general categories looked at in the report:
Living Arrangements
Employment
Community Engagement
General Livability
Healthcare
Wellness
Financial Security
Education
Transportation and Convenience
Top 5 Best Large Metros for Aging
1. Provo-Orem, Utah
Provo-Orem takes the number 1 ranking for best large metro area to live in among those ages 65 and up. With a family-friendly atmosphere, the Provo-Orem metro area is full of service and support systems created to help the community thrive. Its main selling points are its healthy atmosphere, strong economy, education-based atmosphere and safe, supportive neighborhoods. The area's 5 national parks help contribute to the community's livelihood and wellness by encouraging people to get outdoors, ultimately leading to low rates of diabetes, obesity, binge drinking and smoking. They have admirably high college enrollment rates and 90 percent of older people in the area have at least a high school diploma. Due to the high rate of educated individuals, the population is overall very service-based and tech-savvy. They also boast one of the smallest income inequality gaps and a high level of employment for older adults.
2. Madison, Wisconsin
Madison, taking the number 2 spot on the list, is most well-known for its healthcare services, educational opportunities and wellness-based environment. There are many hospitals and healthcare centers that provide an array of support and care, as well as effective and highly trained staff. Because of the close proximity people have to everything, as well as the low crime rate, many people walk to work. There are also many recreation and fitness centers available to the community. In terms of education, there is a noticeably high college enrollment rate, as well as many educational opportunities provided by the city, such as libraries, volunteer opportunities, and cultural activities.
3. Durham-Chapel Hill, NC
Over the last few years, the Durham-Chapel Hill area has experienced a large population growth, putting it in the ranking for best large metro areas for people ages 65 and older. A big contributing factor to the healthcare, education level and booming economy can be linked to the research activities conducted at the University of North Carolina and Duke University. The Durham-Chapel Hill area has some of the best hospitals in the nation, offering support for a variety of diseases and illnesses and top-notch staff. There's a multitude of various cultural, civic, and religious organizations that encourage volunteering in the community, as well as a lot of support for small businesses in the area. There are also a variety of job opportunities in the area which have helped lower older-worker unemployment significantly.
4. Salt Lake City, Utah
Salt Lake City, a bustling center of finance and technology, takes the 4th spot in the Milken Institute's rankings. It is recognized for its community engagement, booming economy and healthcare/wellness opportunities. Salt Lake City has comparatively low rates of Alzheimer's, diabetes and obesity. There are also a lot of opportunities for different rehabilitation and therapy programs. Salt Lake City's volunteer base is full of a lot of older members of the community, and they have a wide variety of cultural and recreational programs and activities throughout the city.
What sets Salt Lake City apart from many other cities is that there's low income inequality and low poverty rates among older members of the community. People who are aging also show high rates of account holders, due to the city's accessibility to a variety of financial services.
5. Des Moines-West Des Moines, Iowa
Des Moines-West Des Moines metro area is known for its healthcare, low cost of living, powerful business atmosphere and cultural opportunities. The older population in the Des Moines area is well educated, with a high percentage of college-educated citizens. In turn, the community is very into volunteering and recreational activities. It also focuses a lot of its spending on other educational opportunities, such as libraries and programs to support this group. Along with these opportunities, many older adults choose to live in this area because of is healthcare, which is not only affordable but also extensive.
While these cities are not all perfect, they do offer a lot of services and programs that are essential for older adults. It may be surprising that most of these cities are not the Sun Belt, where most people think older adults prefer to live, but are actually located in the Midwest. This is because the Midwest typically offers stronger economic opportunities, better healthcare, more cultural amenities and more connectivity, while the southern US tends to have weaker economies, less public transportation and less civic opportunity.
Another factor that greatly affects this list is the education opportunities surrounding each area. The highest-ranking cities are those that are college towns. Because of the higher education programs available in these areas, older residents are more educated and mentally stimulated. This leads to healthy and productive aging.