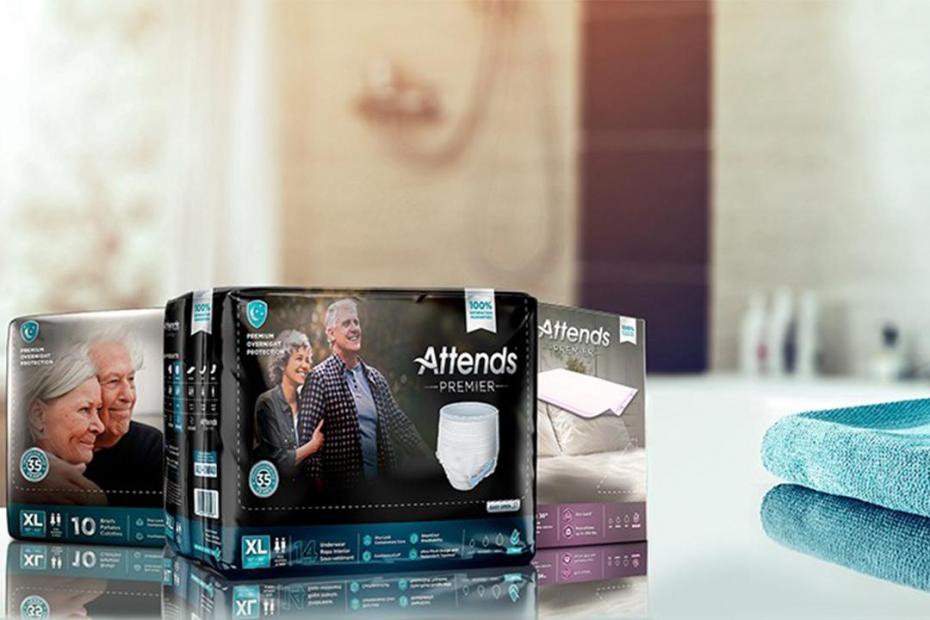 Professional Medical Supply
We recently sat down with Tom Mendelsohn from Professional Medical Supply who now carries Attends Premier, the newest product line from the Attends brand. We wanted to ask him a few questions about how customers are reacting to Attends premier, why they like about the product and what keeps them coming back to the store.
Tom is a 3rd generation Respiratory Therapist, after his grandfather founded the company in 1971. Based in San Diego County, Professional Medical Supply has been a family run business for the last 48 years and offers everything from Mobility, Respiratory products, Aids to daily living, and of course, incontinence products. As the pioneer of the body-worn disposable brief, Attends understands the importance and meaning of withstanding the test of time as a business and valuing customers as if they were our own family.
Professional Medical Supply's mission is to "set the standard of excellence in [their] community by providing [their] clients, their family, and their care team with confidence that [they] are dedicated, committed, and capable of delivering responsive, professional, and caring service to each and every client." As a company who also values the quality of our products and the confidence instilled by them, Attends is happy to partner with Professional Medical to bring Attends Premier to their customers.
The Attends Premier Experience
Tom walked us through his customers' experience with Attends Premier in his store. With a product display set-up as you walk into the store, it's hard to miss the Premier line and users are instantly drawn in by the sleek look of the Attends Premier packaging. Also included with the display are samples of the products, which allow customers to touch, hold and feel products, giving them a better sense of the quality and softness of the products before purchasing. From the moment clients open and hold the product, they are blown away with the high-quality feel. This is something that Attends prides itself on – our confidence in the quality, superiority and overall performance of Attends Premier line.
After trying a sample of the product (we believe in the opportunity to try before you buy) customers are instantly hooked. Tom said they sold out of the size medium brief because of its popularity and attention within his customer base. For many sufferers of incontinence, protection is top priority and when it comes to overnight protection, Attends Premier comes out on top. Even if customers tend to use other products during the day, they trust Premier for their heaviest, most intense needs.
Tom also noted that a number of his customers are travelers who require protection on road trips and stop by on their way through town, but come back because they are impressed and happy with the performance and protection Attends Premier provides. They've indicated the durability and extended use of the pad is ideal for long road trips and nighttime.
Tom said that as a family business, customers are also seen as and treated as family. In addition to direct users, many of Tom's customers are caregivers who only want the best for their loved ones. As an elite homecare store, Professional Medical Supply retains their clients by offering only the best products for the moments that matter most. Professional Medical Supply aims to fulfill every need of their customers, and Attends Premier helps support that initiative. High-quality, superior capacity, and next level comfort.
We pleased to partner with Tom and Professional Medical Supply to help offer a premium solution for their customers' incontinence needs. If you are interested in trying the premium quality of Attends Premier products for yourself, request a sample now. Attends Premier products are 100% satisfaction guarantee.